Cloudfind is closing down
To all our customers,
Thank you for using Cloudfind, we sincerely hope that you and your colleagues have been able to organise your data and find files faster. Unfortunately it is with a heavy heart that we must inform you that we will be closing down on June 30th 2018.
All current subscriptions will be cancelled and refunded as of May 30th 2018 to your original payment method.
We understand that an effective organisation and tagging service for cloud document storage is a requirement that many people have, so we recommend that you use our Export feature to download a list of your files and their tags. This can be used with other tagging systems to maintain your tags.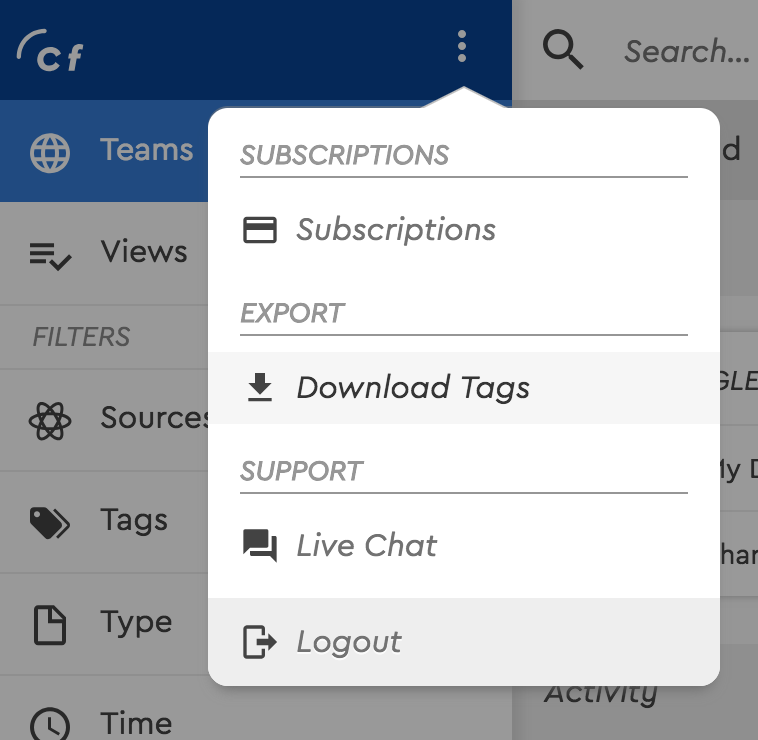 We strongly value your privacy, so we will be deleting all customer data held at Cloudfind before July 30th 2018. After this time you will not be able to export any tag data, as all data on files, tags, contacts and emails will be permanently erased. We will also revoke our app's access to your cloud storage accounts.
We regret taking this step and would like to thank you for choosing Cloudfind.
Regards,
The Cloudfind Team